Classes that fit your schedule.
Structured classes, always available so that you may learn at your own pace.
11 Units, covering warm ups, basic exercises, theory, Open Hand Form,…Also incuded are follow-along classes to guide you through an entire class, form warm-ups to cool down.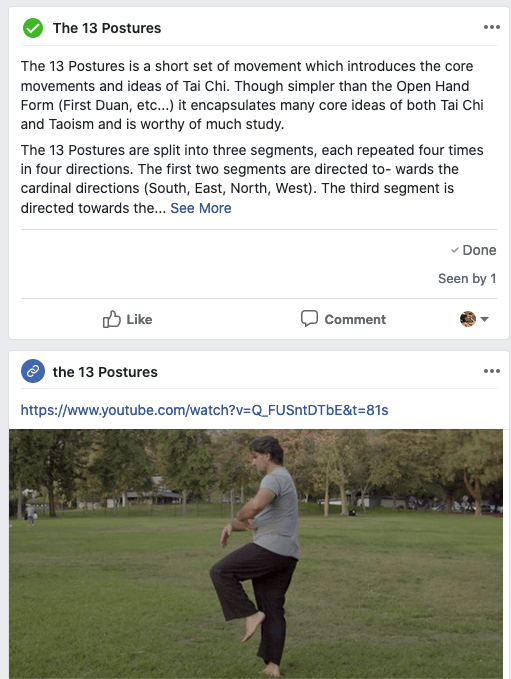 Clear Instructions
A mix of video, text, and lectures, each module covers each topic in depth, but with enough clear and visual instruction that any one can follow along and learn, no matter what your experience or physical ability is.

A community

Interactive lessons, where you can ask questions and receive support and guidance, from me or from other students!
Hosted as a private Facebook group, it has all the interactive tools of Facebook, with the  personal attention of a small class.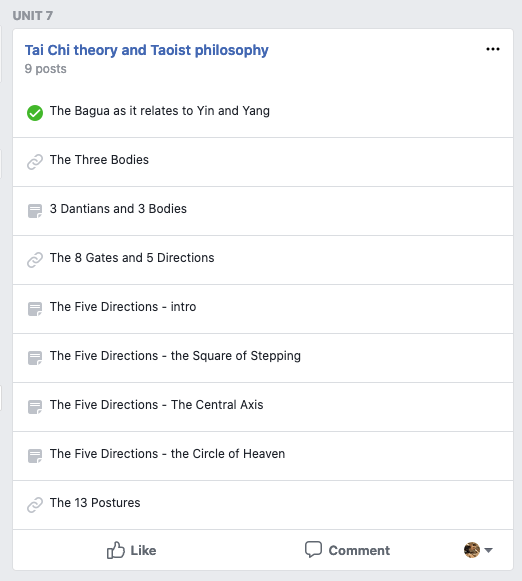 Step out of your box
 Evolve, heal, and unlock your true self using tools developped over thousands of years.
Find information not covered anywhere elase…a deep dive in Taoist philosophy and the way it relate to the practice and to our daily life.
As the Taoists, say..become Truly Human.


   Easy to Join
membership is only 87$ a month, granting you access to an ever-growing library of videos, classes and coaching sessions.
pay through Paypal to gain access.
You will need a Facebook account (free to set-up if you don't have one yet).
You will receive an email after becoming a member with the link to group.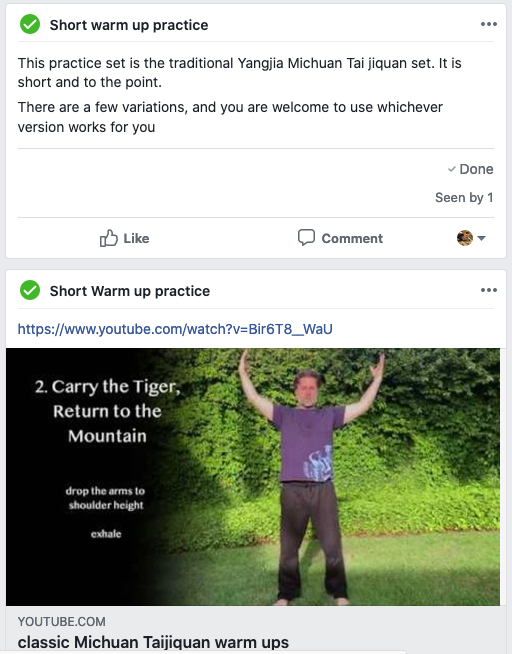 VIP COACHING!
    Join for $150/ month to receive
– personalized coaching geared towards your needs or interests
– full access to the online classes
– 4 half-hour coaching sessions a month over Skype, Zoom or Facetime
– first dibs on choice future group videos
JOIN NOW!
Click on the button to gain access to all
the teaching material.
$87/month
YES!
Say "YES" to Tai Chi with Chris Nelson! Not only is he steeped in knowledge of the physical, mental, spiritual, and metaphysical aspects of this wonderful martial art, he is such a skillful, graceful practitioner and an UTTERLY AMAZING TEACHER, with patience, intuition, and an abundance of enthusiasm and good humor.